For the Sake of The Gospel
First Annual RFP Conference
November 3rd & 4th | Danville, VA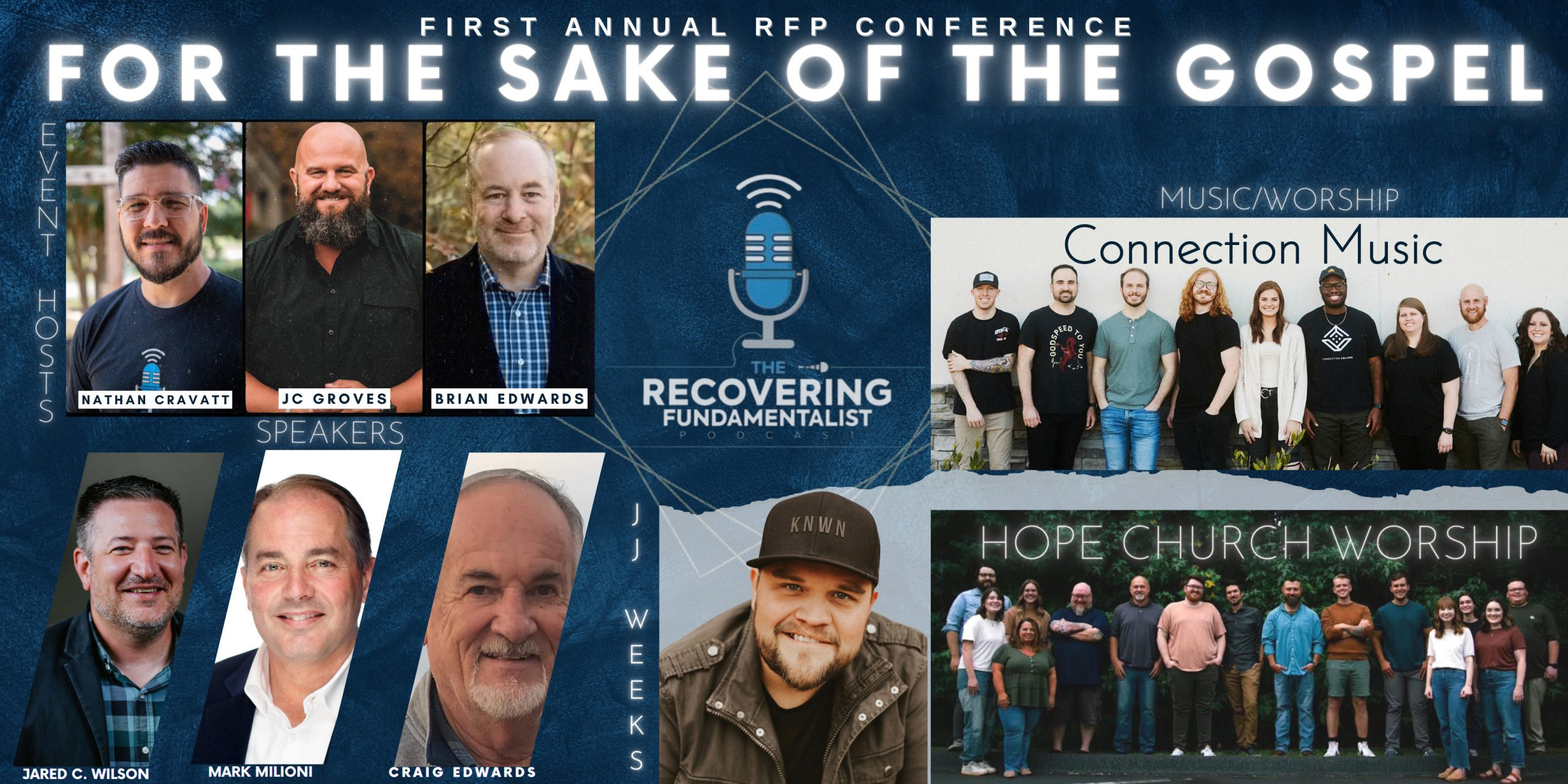 Join us for the 1st Annual RFP Conference
Join us this November 3rd & 4th in Danville, VA for the first annual RFP Conference for a great 2 days filled with speaking, celebration, and worship. Join your hosts, JC, Nathan, & Brian with Special Guests Jared C. Wilson, Mark Milioni, Craig Edwards. Worship with JJ Weeks, Connection Music, and Hope Church Worship.
Get your tickets now!
Schedule
Thursday Evening
– Hope Church Music
– Nathan
– Jared Wilson
Friday Morning
– Connection Music
– JC
– Mark Milioni
Friday Evening
– JJ Weeks band
– Brian
– Craig Edwards
Local Info
Our events will be held at Hope Church Danville located at
1118 Franklin Turnpike
Danville, VA 24540
Hotels are not included in your event ticket & registration. We encourage you to book early at a local hotel near the address above.